Good morning!! And Happy Saturday! Yay!! It's the Weekend again! I love the weekend! It should be much longer though!
Today I'm sharing a Whiff of Joy project with you using a non Christmas image, but I made it a Christmas Card. This is little
Thinking of You Maya
from the
Whiff of Joy Shop
. So, she is writing a letter to Santa :) I thought it worked!
I colored her with my Copic Markers. I did a little bit of decoupage... the kitties head, her head and arms and the envelope. These papers are all papers from last years Christmas creations. I am trying to use up all of my Christmas papers instead of buying new... which I thoroughly enjoy doing LOL So, with last years Christmas papers I have cut the stamp shape for the card, the stamp shape top with the santa paper, the red paper I distressed the edges. Everything is really old that I've used for this card. The dew drops are the newest item and I think they are at least 6 months old in my stash. The flowers, the gems, the twine... Yep.. they are all WAY OLD!! And the soda can top is recycled. I covered it with gold UTEE. And for the sentiment... I have tens of thousands of fonts! Crazy I know.. but I have just about anything you would ever want... so I created Dear Santa in a child like font and printed that out. Thank you so much for taking the time to look!!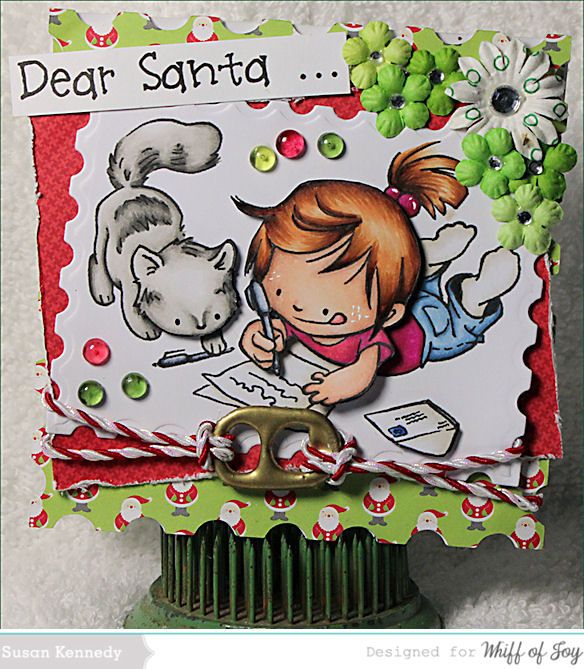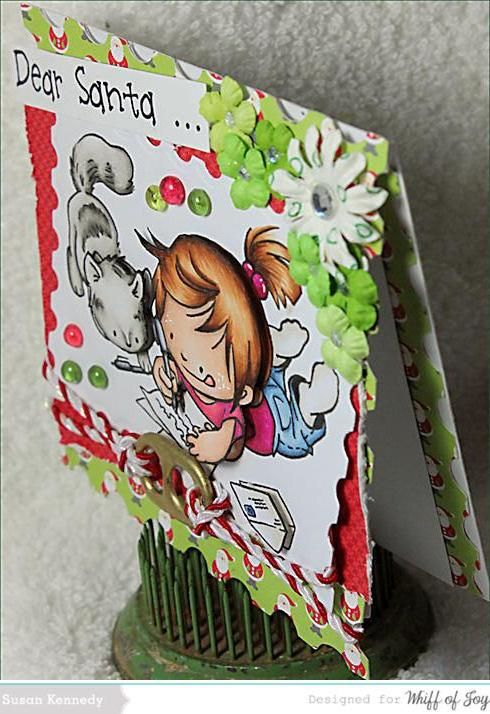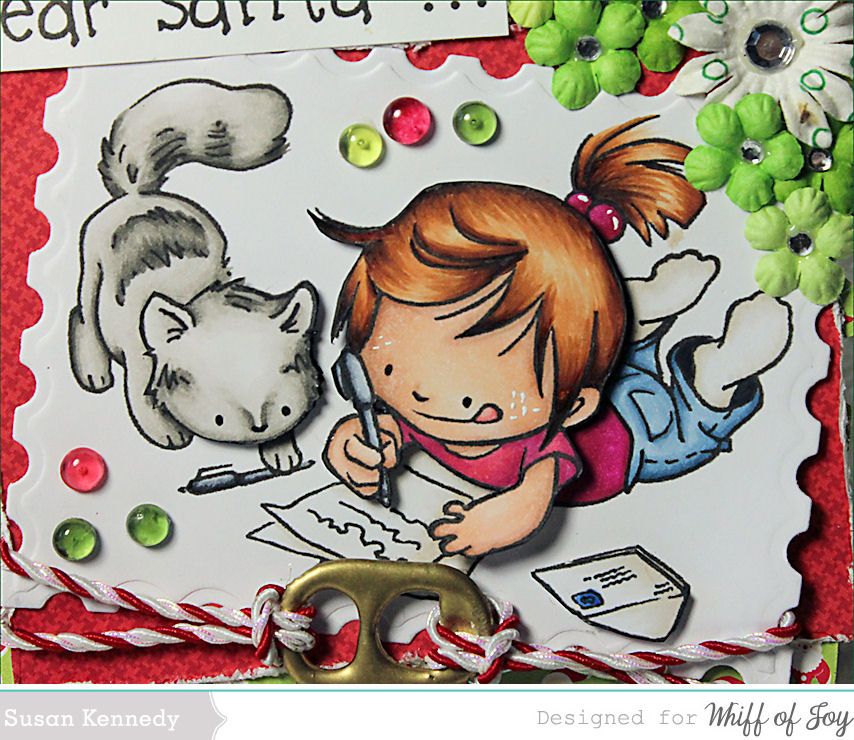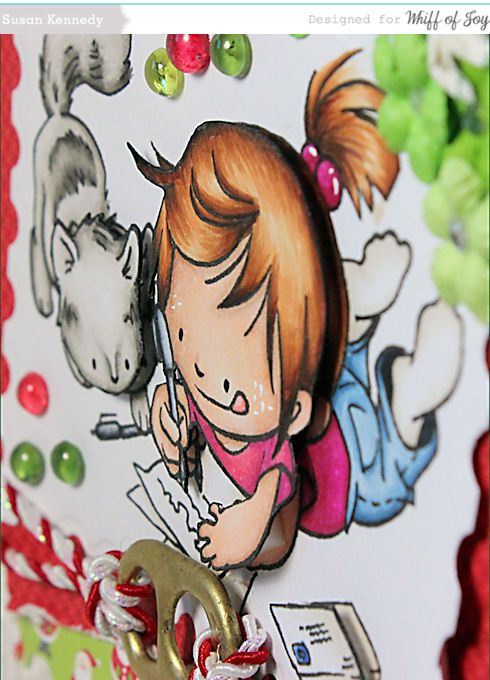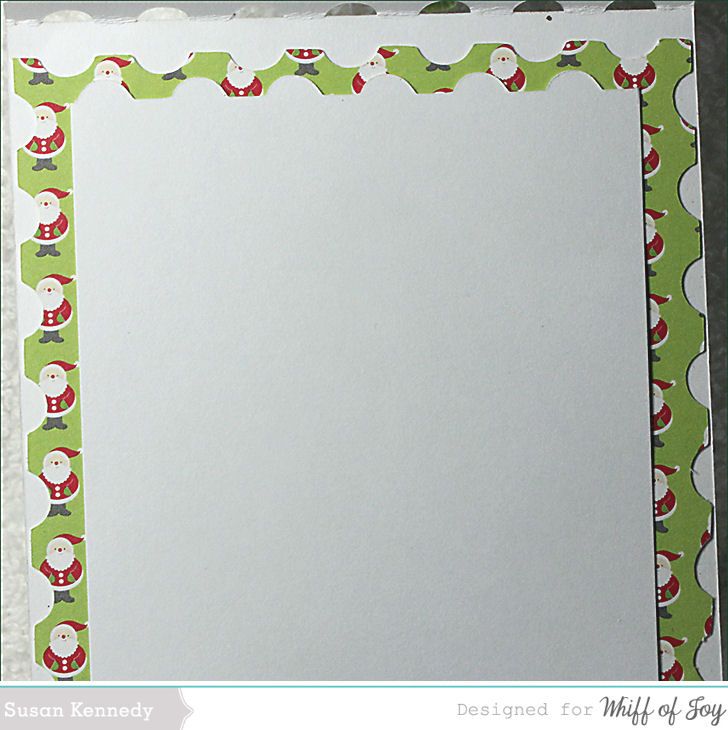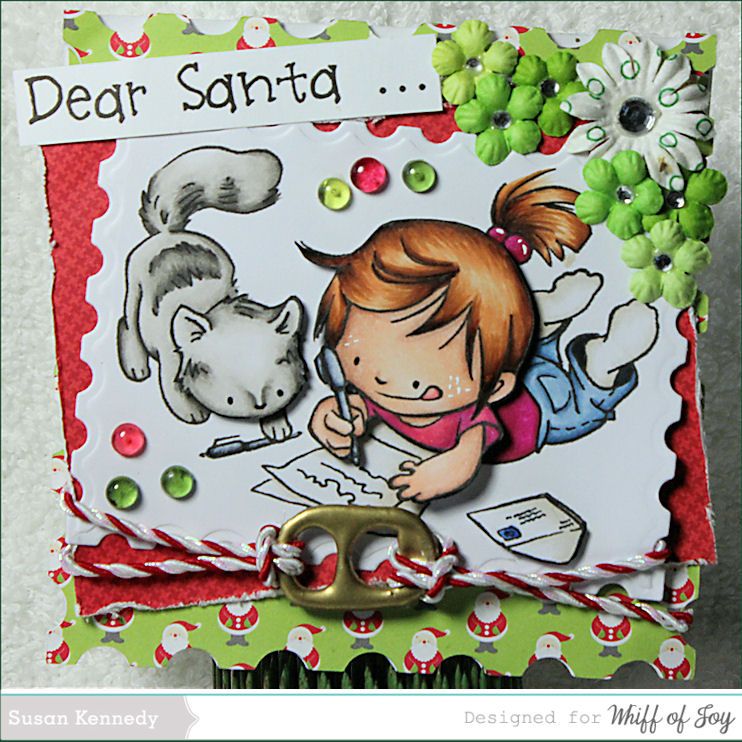 Copic Markers Used:
Skin: E000, E00, E01, E11, E13
Hair: E21, E97, E99, E39, E59
Cat: W00, W1, W3, W5, W7
Pants: B93, B95, B97
Stamp on Envelope: B24, B26
Paper and Socks: E40, E41
Pens: C3, C5, C9
Shirt and Hair Tie: RV05, RV17, RV19
Tongue: R20, R22