Hello to you all, how are you doing in these hectic time of year??
I am running around like crazy, but I enjoy it so much!
Could not be without Christmas at all!
Oh well... I found some time for my scrap room today, and I have made
a Joy fold card to show you
I guess most of you already know how to make a Joy fold car,
but for them who doesn't I have made a little tutorial.....
Step 1;
Joy fold card is actually two cards glued together.
I have made my Joy fold card this way:
The base: card stock at 15 cm x 20 cm
The upper card: Cards stock folded into 12 cm x 12 cm card.
Step 2:
Making the base:
Score and fold at 5 cm (2")
Now it looks like this....
and it is ready to decorate!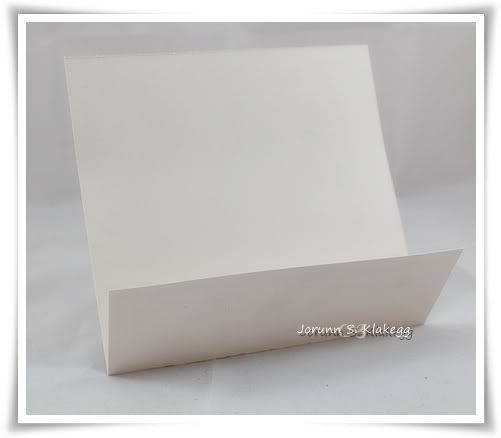 Decorate the base and the 12 cm x 12 cm card separately (but of course matching....)
And then glue the 12 cm x 12 cm card in the center of the base.
And it should end up, with the upper card, folding on to the flap of the base.
Here is my Joy fold card all ready;
The image is
Ben,
from the new Whiff of Joy release.
colored in by Copic sketch markers and chalk.
Here is my Joy fold card open;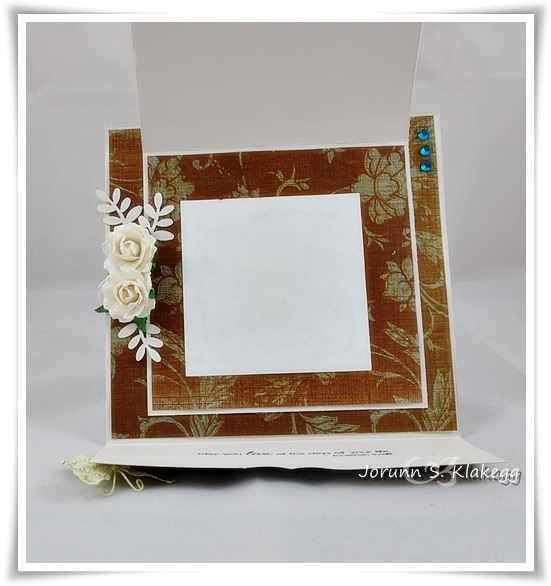 I hope this was to some inspiration.
I wish you all a happy week, and remember to take time to
enjoy this time of year, in between all the errands and running!